INTERESTED IN RECEIVING REBATES FOR QUALIFIED ENERGY-EFFICIENT UPGRADES?
The Small Business Savings Program offers rebates on a variety of energy-saving natural gas equipment upgrades and improvements for small and medium businesses in San Bernardino and Riverside counties. These upgrades may help your business become more energy-efficient, save energy, and improve your bottom line.
Rebates are available for a wide variety of energy-saving upgrades, such as:
Pipe insulation
Steam traps
Boilers
Water heaters
Food service equipment
To apply for available rebates, download our 2022 Rebate Application.
To verify product eligibility, see the Qualifying Products List.
DOES MY BUSINESS QUALIFY?
The Small Business Savings Program is open to select small and medium SoCalGas business customers in San Bernardino and Riverside counties. Refer to the application for additional eligibility information or call 1-833-609-5183.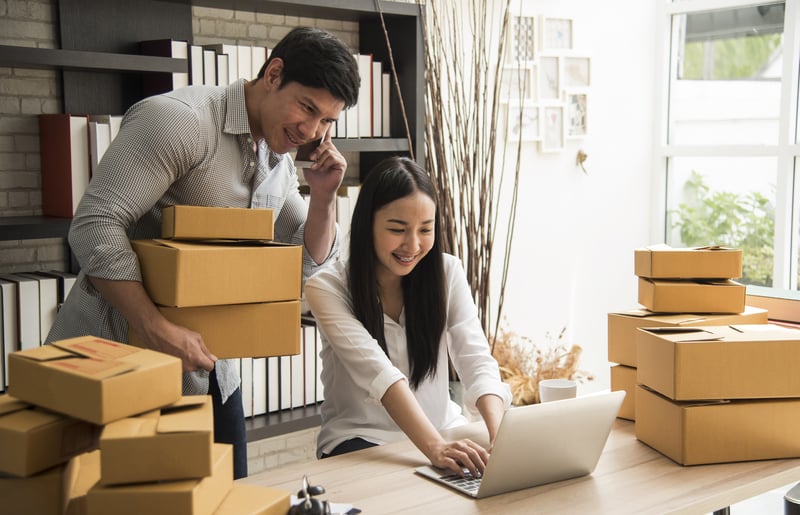 READY TO SUBMIT YOUR APPLICATION?
Mail:
Franklin Energy
Attn: Small Business Savings Program
10722 Arrow Route, Suite 120
Rancho Cucamonga, CA 91730
Online:
Submit your online application here.
With local contractors and financing available to help you with your project, you can begin reaping the benefits of a more energy-efficient business right away!
Questions? Contact us or call us at 1-833-609-5183.